User guide
For sellers
1.signup for membership
Registering for a new member is as easy as entering the required information. Click the registration authentication email that arrives at the registered email address to complete.
2.Login to the site
Enter the registration information (email address and password) you entered when you registered as a member, and click the "Login" button to log in.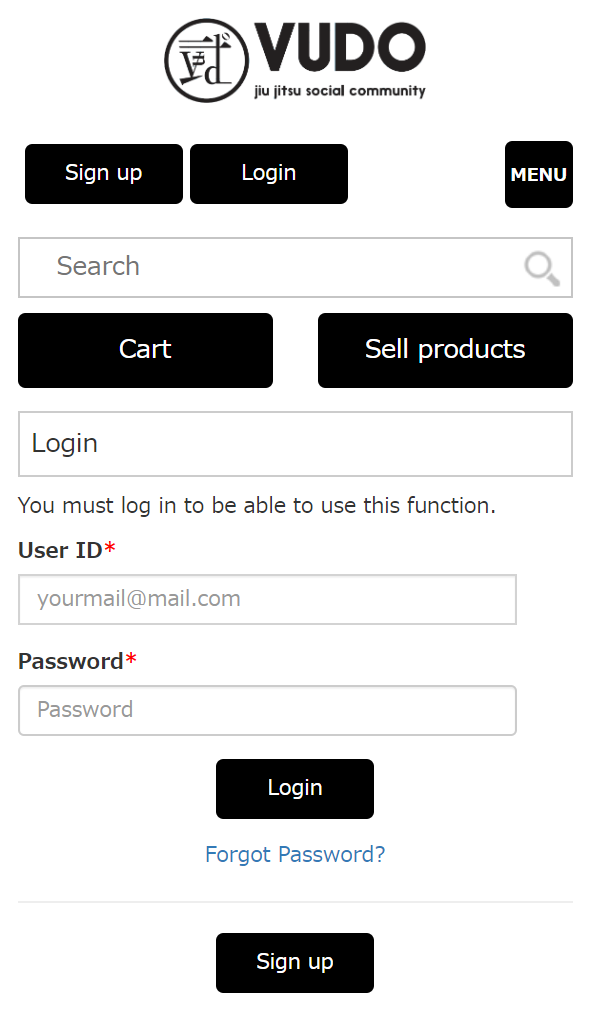 3.Register a seller from My Page
Register your bank account information to receive the necessary information and income as a merchant as a seller
4.Pay a monthly fee as a seller
Make a credit card payment for the system usage fee ($ 7.99 per month) as a seller. After the next month, it will be settled automatically.70% of the sales minus the settlement fee (about 3.6%) will be the seller's sales revenue, and the amount withholding income tax will be transferred to the registered bank account.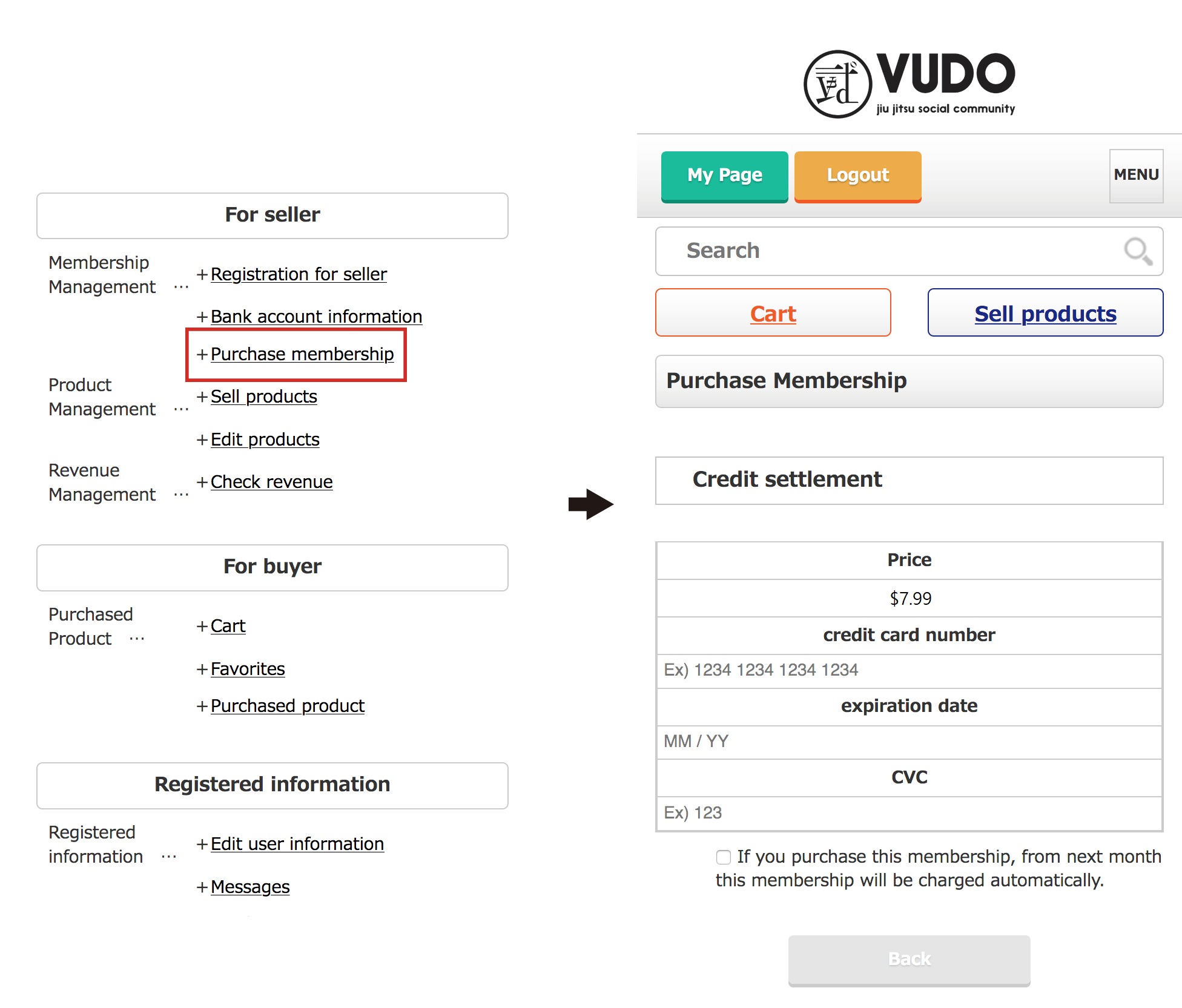 5.Register the product you want to sell
Start registering products from "Sell products" in the left column or My Page. Fill in the product name and detailed information you want to exhibit, confirm the pledge confirmation, check it in, and complete the exhibition.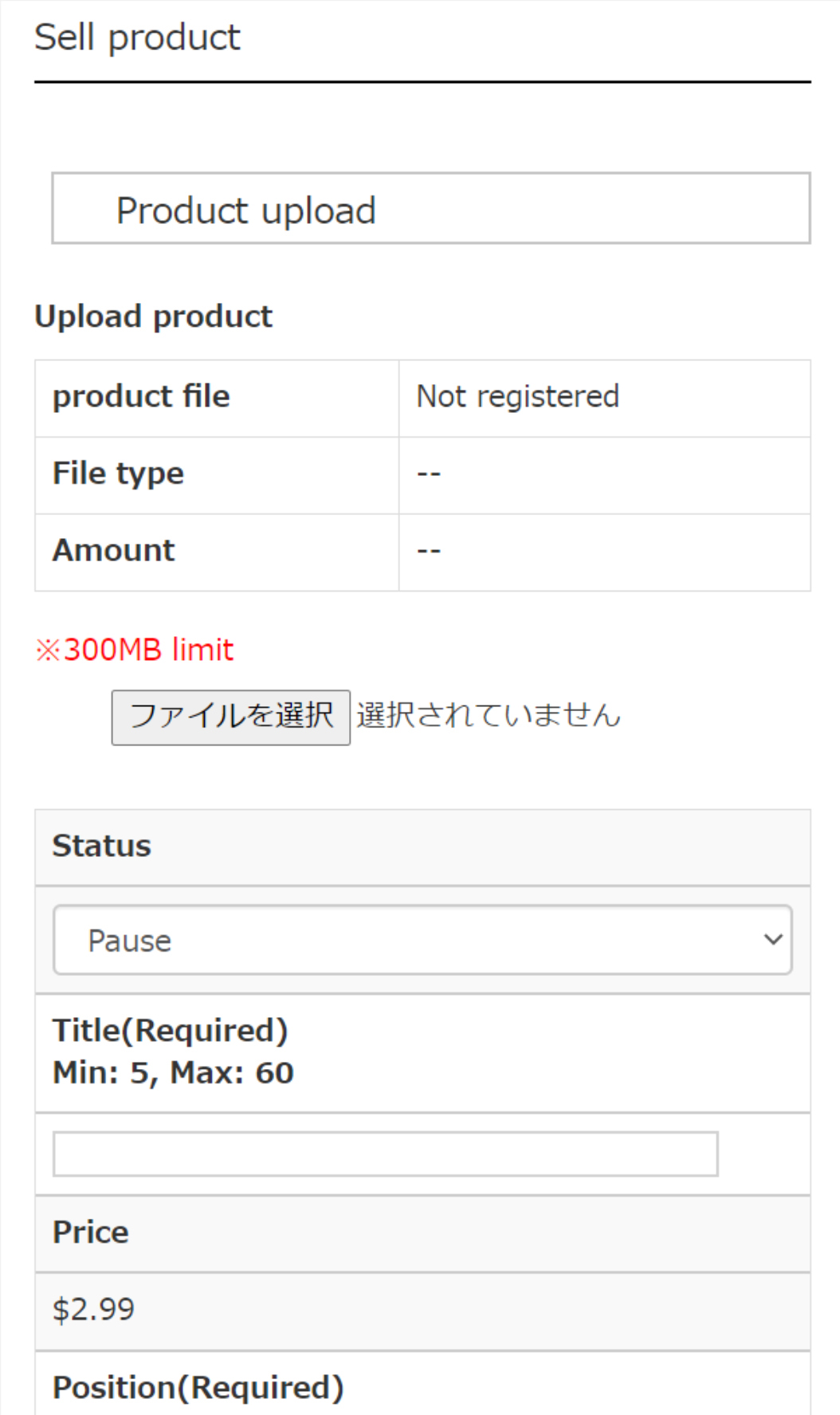 6.The product is purchased
The seller does not need to do anything because the buyer downloads the product.
7.Check your revenue
You can check monthly sales from check revenue on My Page.
※This revenue is included consumption tax and deducted withholding tax.
8.Receive income from bank account
The payout is scheduled for the end of the month following the month in which the sales occurred.